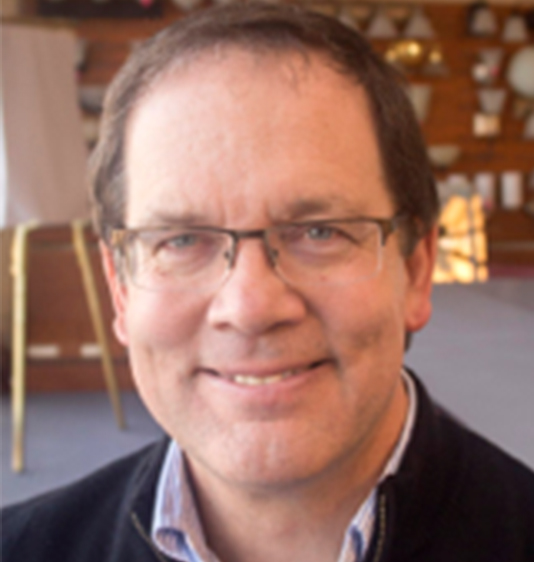 Serving as President of WIRCO. Prior to joining WIRCO, Stanley was President of 1907 Club, Inc., an AA sober clubhouse in Sheboygan, and before that, was VP of REINS, a therapeutic horseback non-profit based in Sheboygan. Stanley has a family history of both alcoholism and drug addiction, and became inspired about the Recovery Community Organization concept after seeing "The Anonymous People" and meeting John Shinholser (McShin Foundation, Virginia). Stanley co-founded the Sheboygan Families Anonymous group with Mary L. and Kim M. and has seen the value it brings to area families with addiction issues. Stanley has an MBA in Finance and has worked in Accounting and Finance for area companies.
Shelby Kuhn,
MSW, LCSW, SAC, CS-IT
Therapist, substance abuse counselor, and manager of outpatient behavioral health programming at a Aurora Sheboygan Memorial Medical Center and WIRCO Vice President. Shelby provides clinical supervision and management oversight for programs that treat adults with moderate to severe mental health disorders, patients at risk for suicide and self-harm, and patients who have co-occurring substance use disorder. Shelby is currently developing programming for individuals with primary substance use disorder and believes that without a strong community of recovery, treatment alone will never be enough. It is her vision that everyone in recovery will have a strong community of sober supports, which includes formalized treatment services, friendships and natural supports, social events, and advocates to help them along their journey. Shelby has worked with Aurora Health Care for 4 years and previously worked in outpatient clinic settings treating children and families affected by psychiatric conditions. Shelby has a Master's degree in clinical social work from University of Wisconsin-Madison and was accepted into a postgraduate clinical fellowship at the Yale School of Medicine/Yale Child Study Center, where she later served on the social work faculty. Shelby has been involved in the Sheboygan RCO initiative since December 2015. In her role with WIRCO, Shelby works primarily in coordinating events, such as planning monthly community education events, coordinating community recovery trainings, and helping to plan recovery socials.
Board Vice President/Madison Liaison, has been an addiction specialist in Iowa and Wisconsin since 1974. Macmaster has been a Certified Prevention Specialist, program developer, grant writer and is active in state and national addiction issues. Currently Macmaster is the Managing Consultant and a founding director of the Wisconsin Nicotine Treatment integration Project (WINTIP). Macmaster is a past secretary for the Wisconsin Alcohol and Drug Treatment Providers Association (WADTPA). He served on the board of WAADAC (Recovery and Addiction Professionals of Wisconsin), the Wisconsin chapter of NAADAC, which is the addiction professionals association. Macmaster is also a founding director of the Wisconsin Recovery Community Organization (WIRCO). Macmaster has been in long-term recovery from alcohol and drugs since 1956 and tobacco free recovery since 1963.